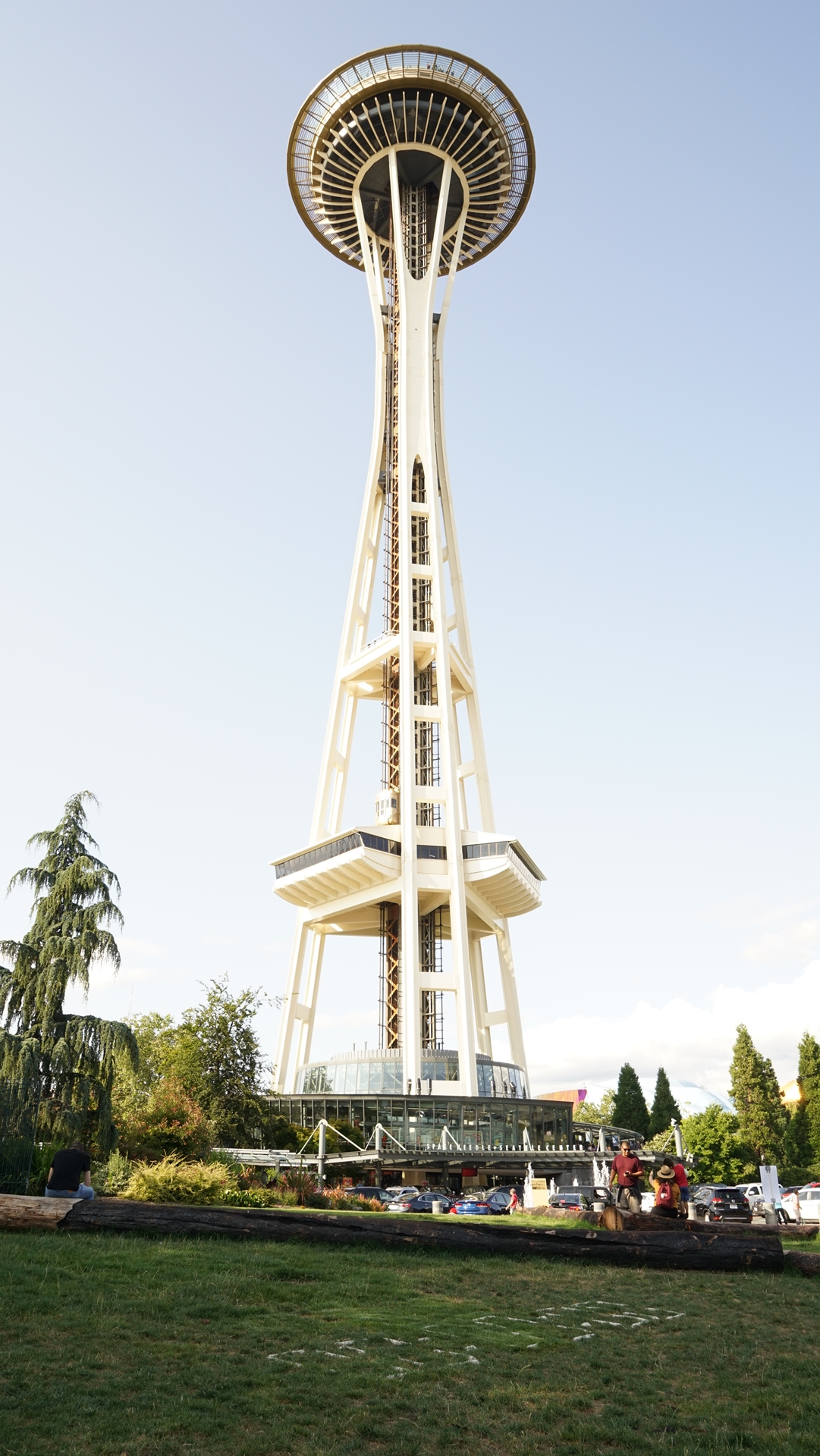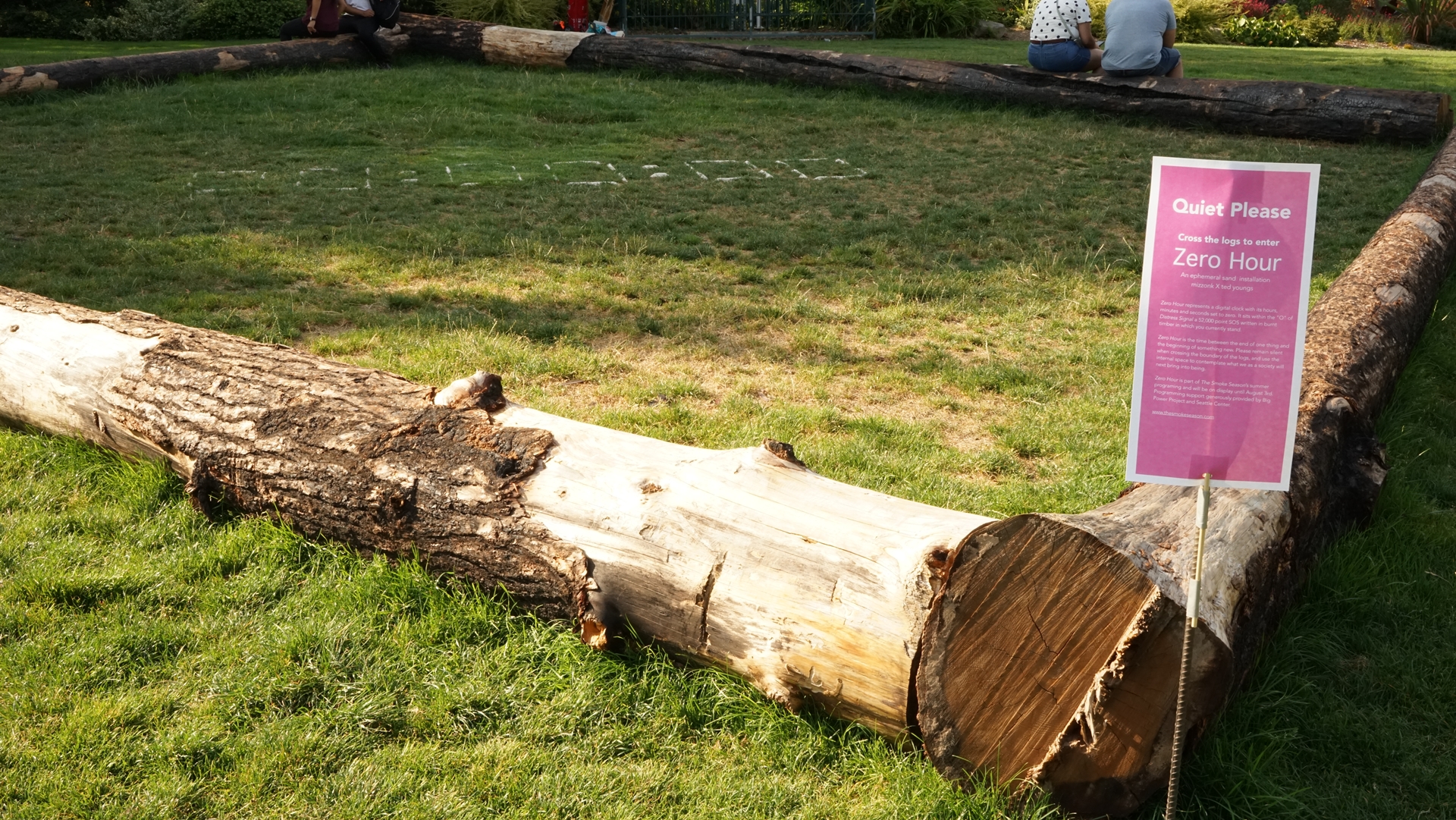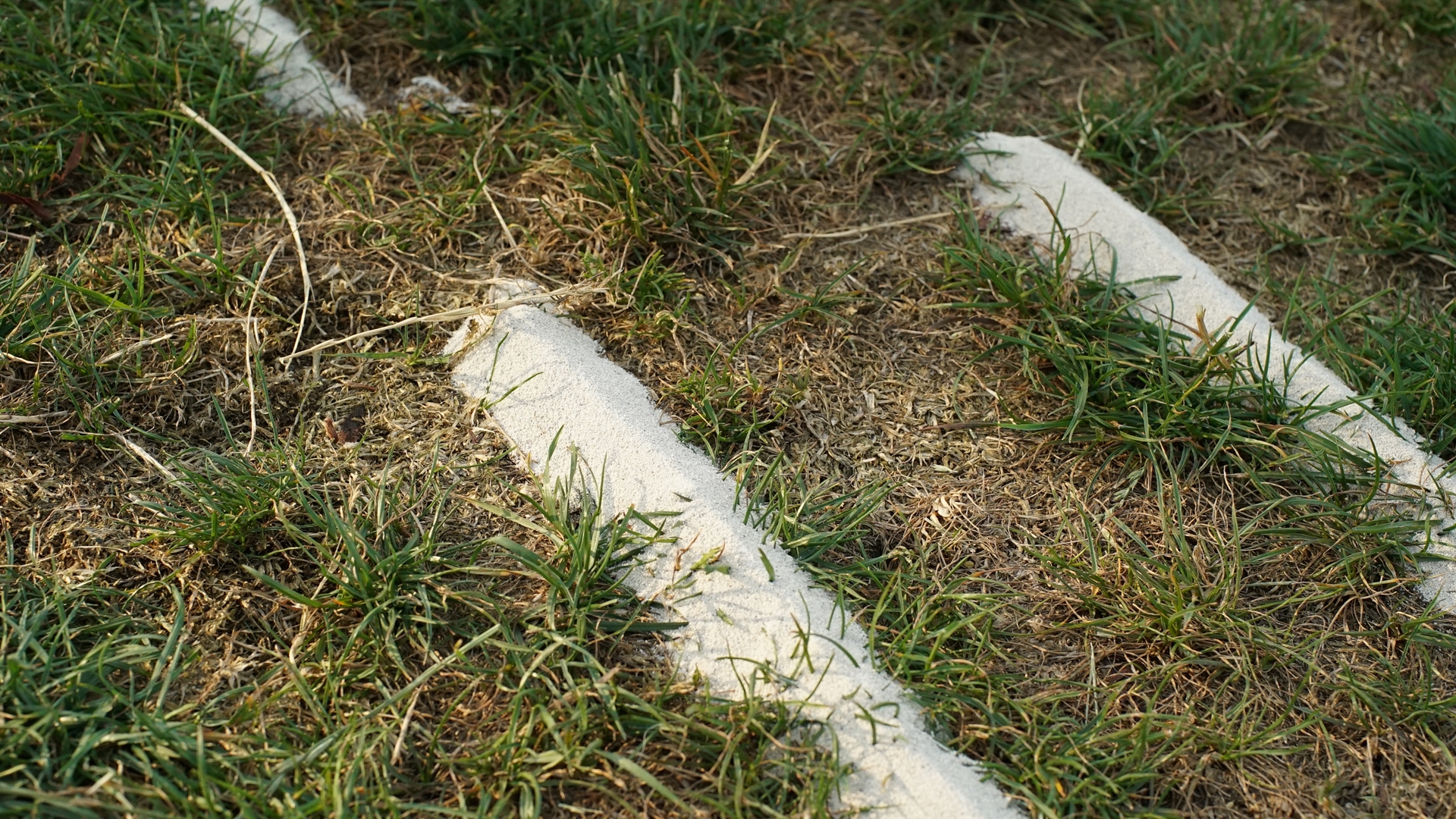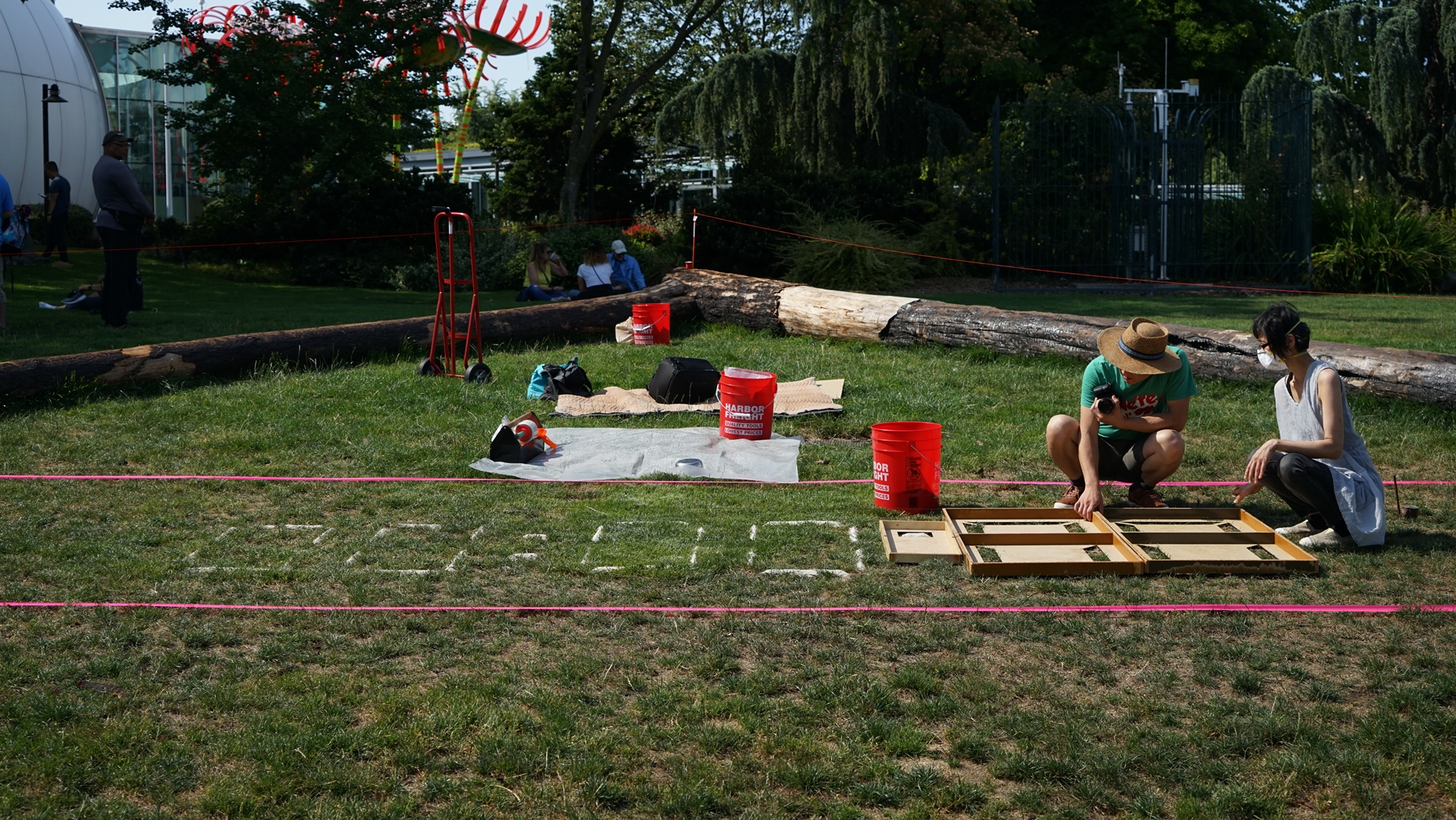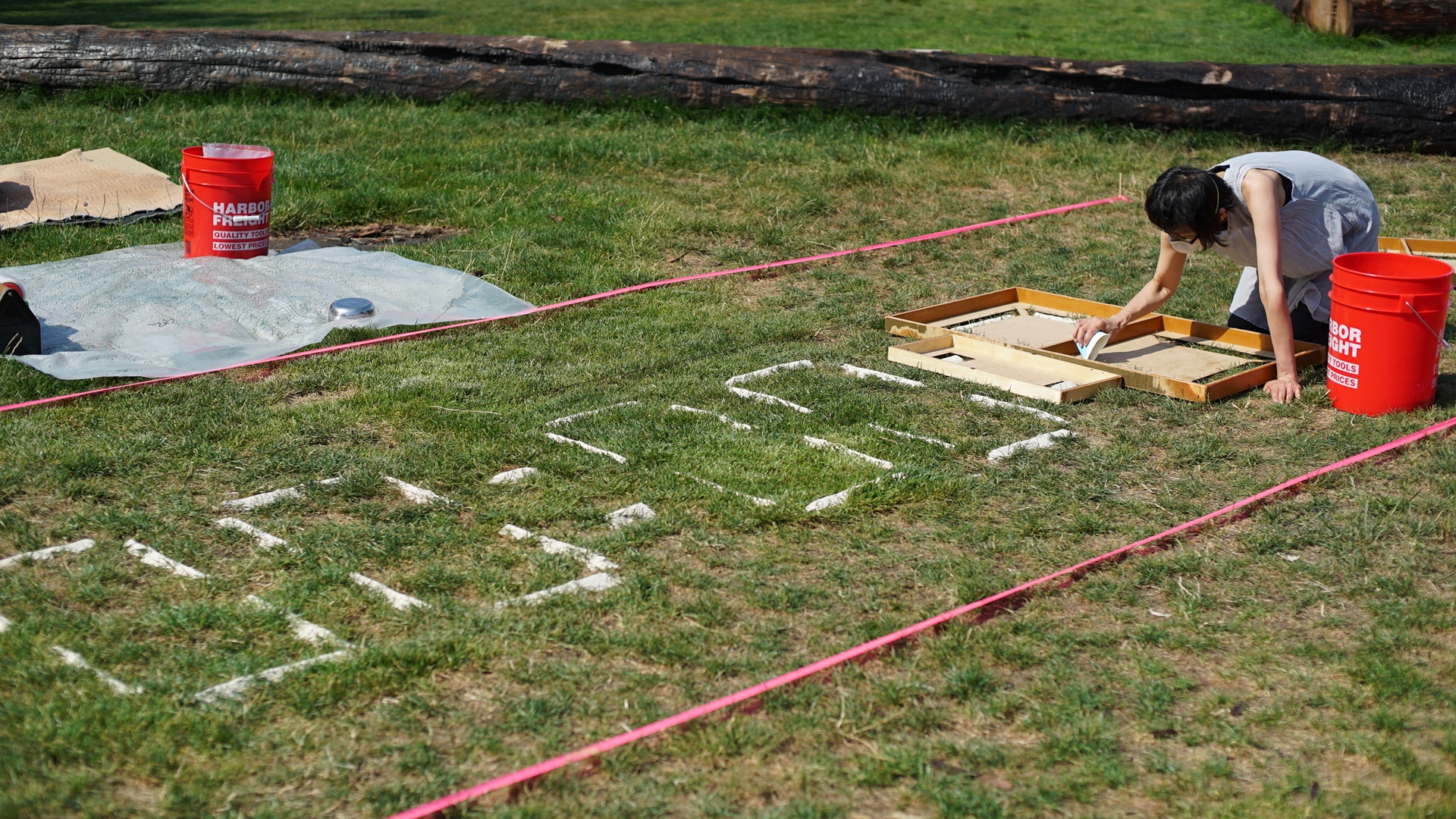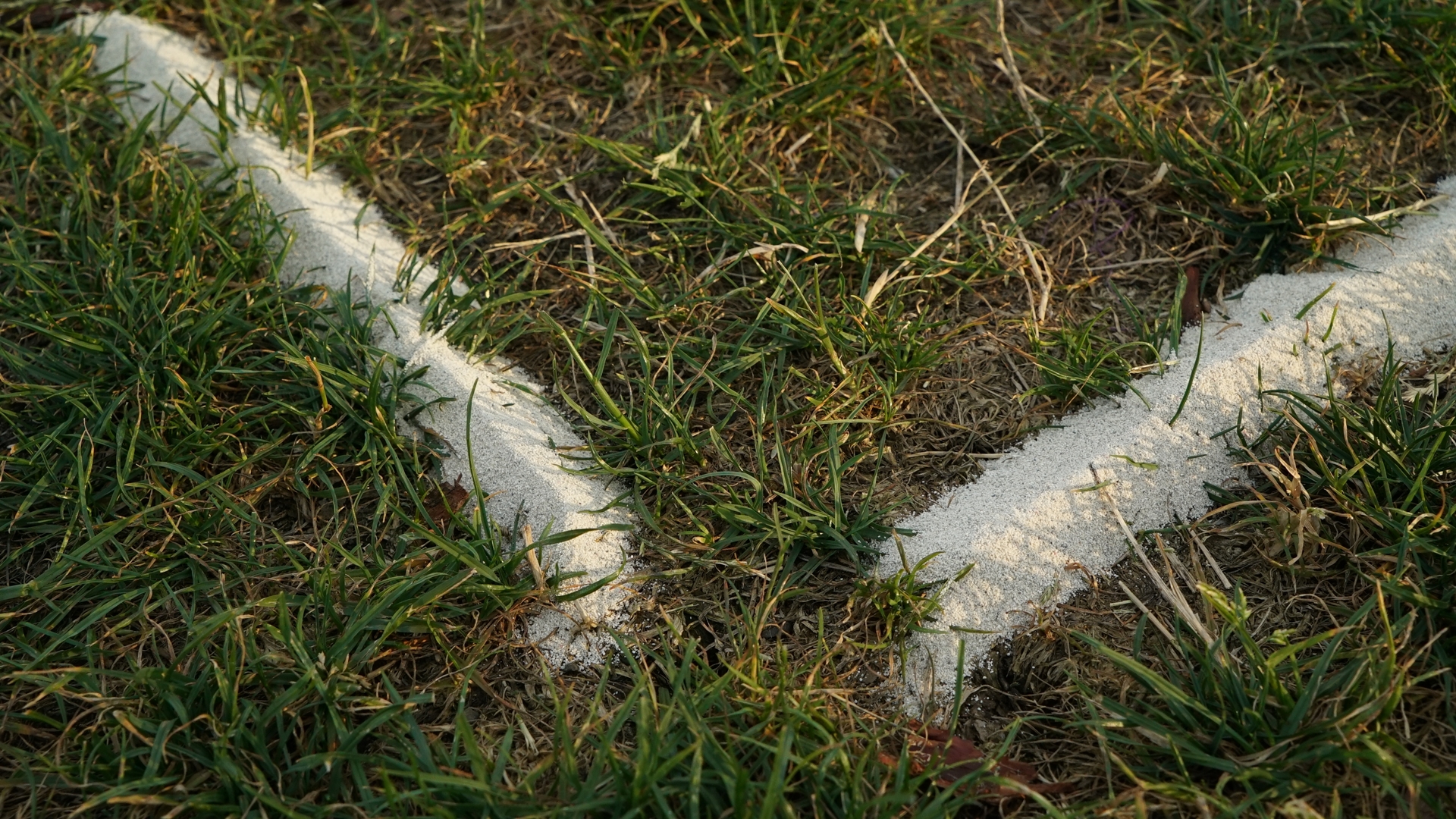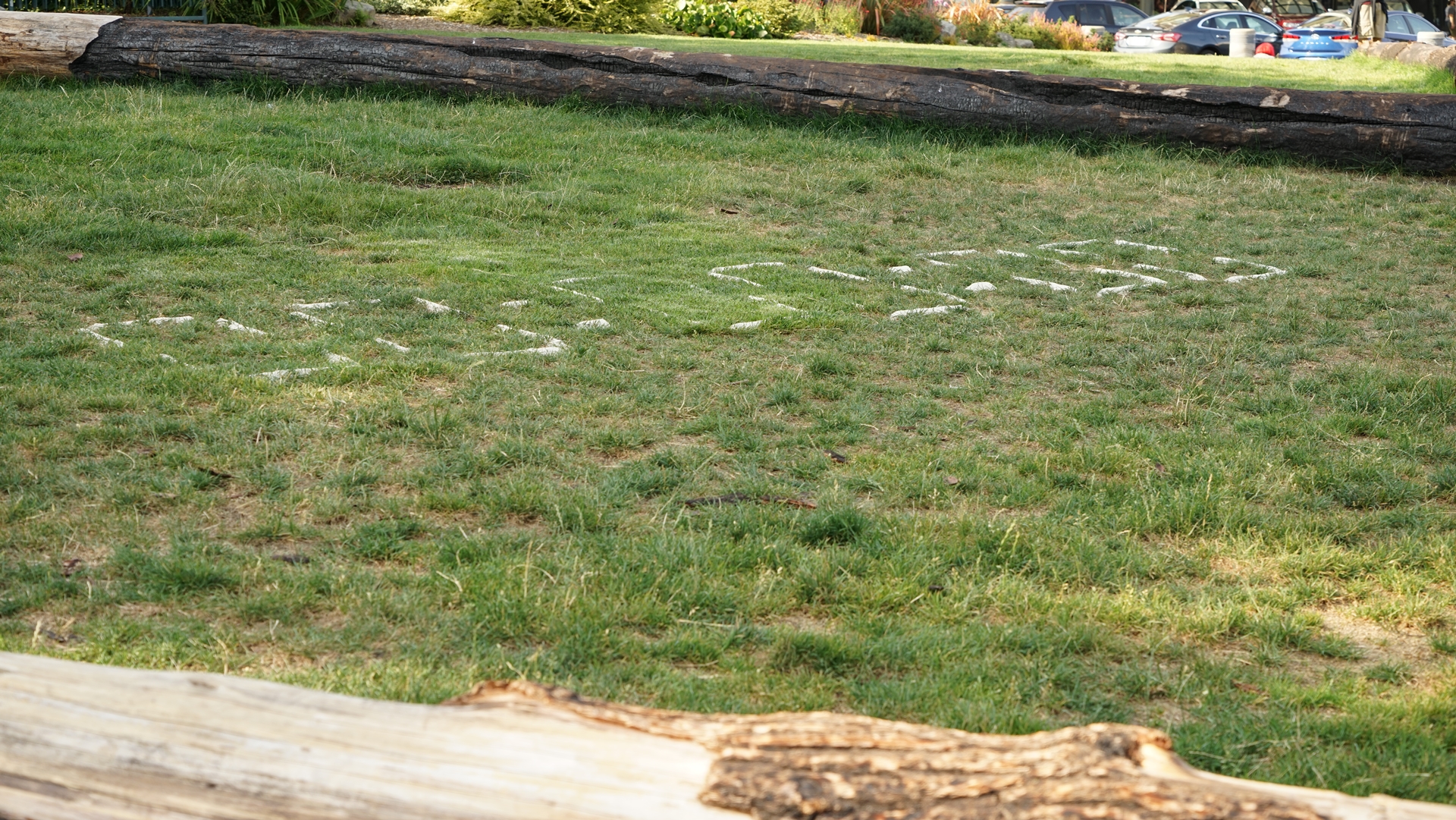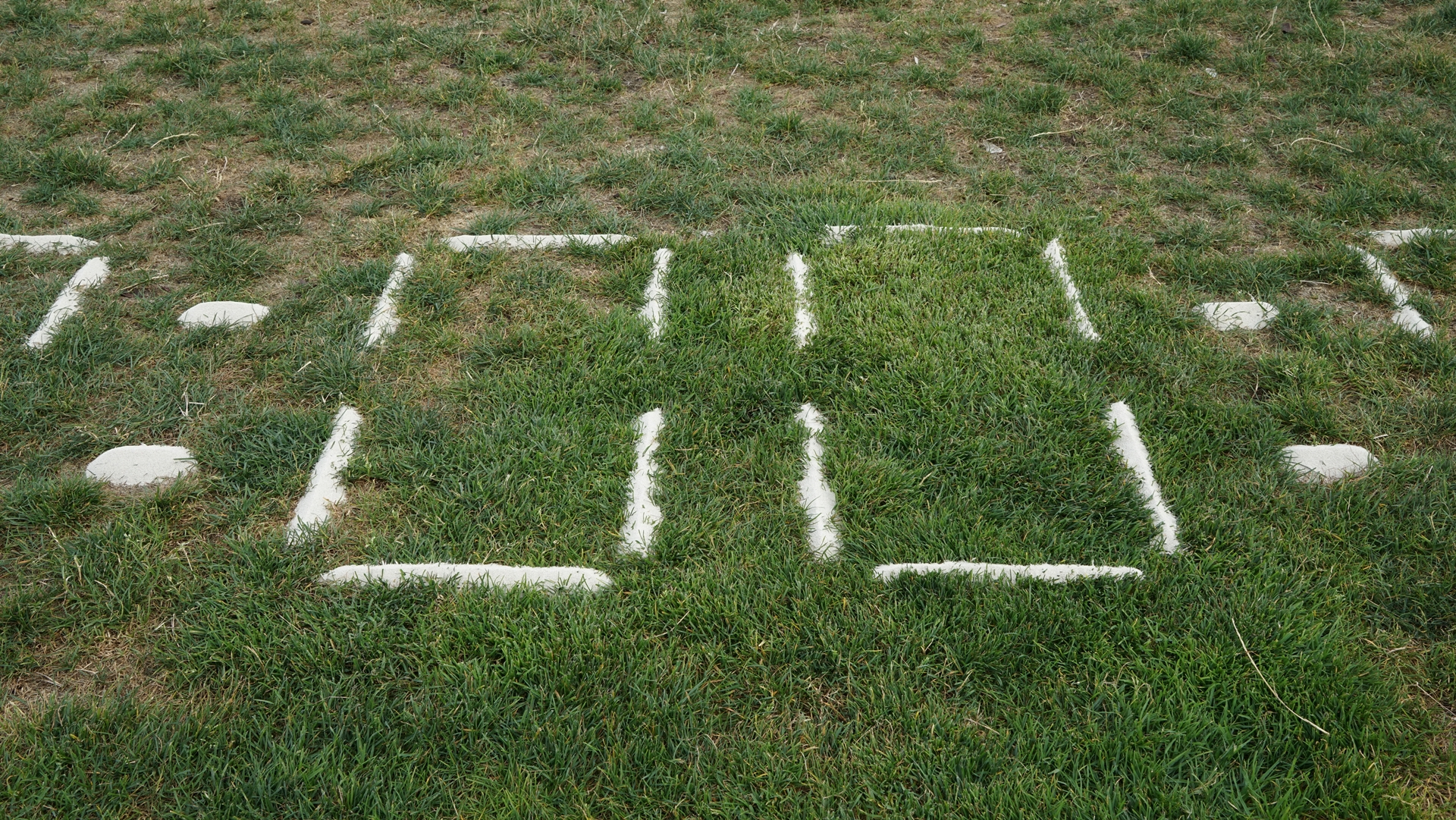 Zero hour within distress signal
Press release by Ted Youngs:
Ted Youngs and Mizzonk present Zero Hour, an ephemeral sand installation
This Friday, August 2nd, 2019 for 24 hours, an art installation made of sand will sit within the large-scale, wildfire-focused exhibit The Smoke Season.
Ted Youngs, an artist and storyteller, has invited Mizzonk, a BC-based artist collective, to interpret his work The Smoke Season which is currently installed at Seattle Center and Pacific Science Center. Working with one of three pieces in the exhibit, Distress Signal, Mizzonk will develop an ephemeral sand installation that will be sited for 24 hours from August 2nd to August 3rd. Opening is scheduled from 7-9PM on August 2nd.
Zero Hour represents a digital clock with its hours, minutes and seconds set to zero. It will sit within the "O" of the 52,000 point SOS written in burnt timber that is Distress Signal. The piece will provide an environment in which to consider the time between the end of one thing and the beginning of something new. Visitors to the site will be asked to remain silent while within the logs that make up Zero Hour's frame. Distress Signal's call for help and Zero Hour's expression of urgency remind us of the fulcrum point of our current moment. This boundary of silence provides a buffer for contemplation and a mechanism to build confidence in what we next bring into being.
Zero Hour Installation Size / grass area : 4 feet x 24 feet
Material: natural sand